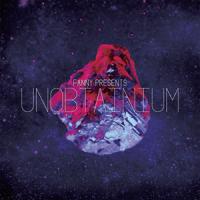 FANNY
"UNOBTAINIUM" -CD-
FANNY
TITLE :UNOBTAINIUM
LABEL
:DOUBLES RECORDS
 (JPN)
GENRE :
[JAPANESE]
[RAP]
[CD]
ISH-ONE、EGO、菊丸(KANDYTOWN)など様々なアーティストに楽曲を提供してきた注目のビートメイカー、FANNYのキャリア15年を凝縮した、豪華ゲストMC多数参加の集大成作!ビートメイカー、FANNY(ファニー)の自身初となるオールプロデュースアルバム「Unobtainium」。
客演陣には今の日本のHIPHOPシーンの最先端を行くISH-ONE、EGO、DOWN NORTH CAMPから仙人掌、MIDICRONICA、JAZZシンガーの早川咲、FRG、埼玉のHIPHOPシーンを支えるGMPからFUKK、TOMY、迷子、MEKA、横浜のシーンを盛り上げるHOOLIGANZからTAKUMA THE GREAT、そして今春アルバムをリリースするPIPEMANとFLOAT JAMが参加。"こんな曲で歌ったら面白いんじゃないか"というコンセプトで各アーティストの曲を制作、全作リード曲になる今までにないアルバム。
1. SOUNDTRACK feat. ISH-ONE
2. STONE COLD WORLD feat. T AKUMA THE GREAT
3. ORIGINAL feat. FRG
4. NIKE feat. ND
5. GENTLE SUN feat. FUKK&TOMY
6. MY HOOD feat. FLOA T JAM
7. ARIGATOU feat. P IPE MAN
8. OLD TO THE NEW feat. MEKA
9. 4TH QUARTER feat. 迷子
10. EPISTROPHY feat. YOU-SEE!
11. 2010 feat. EGO
12. HOLD ME TIGHT feat. 早川咲
13. ENCORE feat. MIDICRONICA
14. ONE MORE feat. 仙人掌
10代から音楽活動を初めて、様々なイベントに出演。そこで出来た仲間からサンプラーの存在を知り曲作りにのめり込む。今まで手がけたアーティストはISH-ONE, EGO, MIDICRONICA, FUKK, TOMY, 迷子, MEKA, SAGGA, FLOAT JAM, PIPEMANなど多数アルバムに曲を提供。他にもG-SHOCK国内イベントでBMXの大会用のBGMや、カジュアルウェアを販売する専門店Right-onのCM曲を担当するなど色々な方面で活躍中。2012年に都内で行われたBEAT BATTLEの大会では準決勝の記録を残す。
FORMAT : CD
CATNO. : FNY-0001
RELEASE : 2016/07
DATE : 2016/08/01